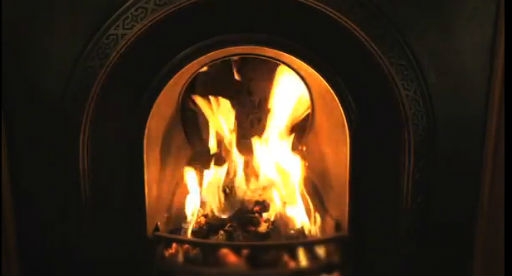 We at Tui know Kiwis are passionate about the perfect way to get their fires started. Whether we learned our technique at the feet of a Scoutmaster or follow instructions passed down through family lore, most of us have strong views about how it should be done.
Tui are proud to introduce a new and easy method – one that not only saves time, but eliminates the need to collect and save newspaper and kindling. Tui Firestarters, are all that's needed to quickly produce a full fire. Simply light the Tui Firestarter, and once fully alight, place chosen firewood in teepee formation. Not only are they ideal for home fire use, they can be used for pizza ovens, braziers and non-gas-burning barbecues. Tui Firestarters are a no-mess, no-fuss alternative to kindling.
Also new, Tui Briquettes are a perfect accompaniment to the Tui Firestarters to sustain a hot fire – testing shows that Tui Briquettes burn hotter than most conventional firewood. The Briquettes are a convenient solution to the bugbear of storing firewood and trying to keep it dry during the long winter months.
This user-friendly method of starting a fire comes at a comparable cost to the old-fashioned method and there's another bonus, too. Both products are eco-friendly, made primarily from recycled materials. The Firestarters are produced from recycled cardboard and we have partnered with Invercargill family business Niagara Sawmill to manufacture the Briquettes from 100% recycled domestic wood offcuts.
We are thrilled to introduce the lifestyle-friendly products as part of Tui's offering to Kiwis. "We're very excited about what the Tui Firestarters and Briquettes can offer Kiwi householders. "On the one hand, cost is king, so we knew when we were in development that the cost per fire of the Firestarters and Briquettes needed to be comparable to the equivalent cost in newspaper, kindling and firewood, the traditional fuels for home fires. Then there is the environmental element – the products are made from recycled waste materials. "Finally, we know from vast amounts of research over the past few years that if there isn't a greater cost, Kiwis will choose to support local brands that in turn support local industries and the environment, which we appreciate."
But performance is everything, so we elected to question a group of customers about their experience of one of the new products, Tui Briquettes. In a survey of people throughout New Zealand who had sampled the product, 79% had never used manufactured firewood before they tried Tui's Briquettes. On sampling the Briquettes, 95% said they would use them again. Tui's team also learned that 84% of respondents typically start a fire with kindling and newspaper, and that 82% would be interested in trying a product that was eco-friendly, easy and quick to use and eliminated the need for kindling.